Limited-Time Offer From PPC Video Training
Get the ULTIMATE PPC Management Tool…
…For Just $1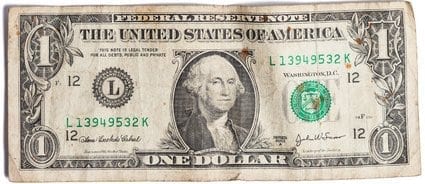 From: Mike Mancini, Founder of PPCVideoTraining.com
Date: Friday, March 3rd, 2017
If you accept this proposal, it will cost you exactly $1.
That's right…
One. Uno. Enis. Un.
That's the worst part.
Now For The Good Part…
In exchange for this HUGE investment of your $1, I'm going to give you the absolute greatest gift that I could ever give to someone who is starting (or presently running) a PPC campaign.
It's the key to my "PPC Campaign Growth"… which is literally my playbook, tools and systems that I use to consistently (month after month & year after year) grow the more than 50 PPC accounts that I presently manage for my clients.
And I'm going to give you that PPC Playbook…
…THE ENTIRE THING…
…for just $1.
I'll let you know why in just a minute, but I have a question for you first…
Are You Just "Winging It?"



"Figuring it out as you go?"
"Working without a net?"
"Crossing your fingers and hoping it works?"
Or do you have a map for your business and how to grow it?
If you're "figuring it out as you go", don't feel bad as you're not the only one. For the first several years of working with my own Pay Per Click accounts, I did the same thing.
Back in 2007 when I was using Google Adwords to promote my t-shirts business, it was much easier to "wing it" and the budgets were much smaller.
But as the budgets became bigger and I started selling products all over the world, "winging it" was no longer an option.
But During that Time, I Did Something that Most PPC Campaign Owners Never Do…



I created a step-by-step list of all of the changes that I'd made to my PPC campaign since I started it.
For example:
I created a Campaign Setup Checklist. Which is a checklist that we use when we setup a new PPC campaign to make sure we go through the correct progression and make sure that we don't leave any crucial steps out.
I created worksheets and tools to help me monitor my most important PPC statistics from month-to-month
I put together screen capture step-by-step videos to chronicle the EXACT changes that I made to those accounts (so that I could use them as training materials for my employees down the road).
and that's just the tip of the iceberg.
Everything that I did to improve my campaigns was recorded, documented and detailed. Step-by-step.
With everything that I was doing to improve my PPC campaign documented (and proven with statistics), it was time to put it to the test.
I gave these steps, tools and videos to another PPC campaign owner for another business to see if they would get the same results. They were much less experienced than we were and had very little understanding of PPC (other than they had an account that they were spending money on).
The goal was simple: I wanted to see if someone who really didn't have much experience with Google Adwords could understand and follow the tutorials and get results that were similar.

It Was an Absolute Failure!



OK, maybe "absolute failure" is a bit much… but the test did not go very well. They may have learned a thing or two, and did better than they had been doing on their own, but the results were NOT what I was looking for.
They had a "LOT" of questions and didn't understand the terminology that I was using. Also, they just wanted to know how to do certain things… QUICKLY. They really didn't care about all of the psychology behind it. They had a business to run and didn't have time to learn the ins and outs of PPC marketing.
They wanted to just learn how to make the right changes to their pay per click account to get better results than they had been getting.

So, back to the drawing board… but I had some good constructive criticism and took that to heart.
Then I revamped the entire program and let them try it out again.
SUCCESS!
I now had a system that most PPC campaign owners could only dream of having…
I had checklists
Step-by-step video tutorials
Measurement tools
Worksheets
And a map of how to do things and in what order.
In short, I had a PPC Success Guide. And boy did it work.
3 Years Later
I'm not as successful as Bill Gates… I'm not as creative as Steve Jobs… and I'm not going to score as many goals as Wayne Gretzky…
… but I've done OK for myself.
I'm not going to go into much detail about that and talk about numbers or anything else, but life is pretty good.
So good that the PPC campaign for the t-shirt company, ended up driving sales to more than 90 countries, in just SIX MONTHS. It catapulted that business into new levels that I never could have imagined.
Then, I decided to make a change and sold that business in 2013 and took my PPC knowledge to others as a consultant.
And now… most importantly… my PPC clients are doing good.
They are VERY good.
And when my clients PPC campaigns do well, that means they are getting new leads, growing their customer base, and bringing in more revenue than ever before.
These are clients in several different niches (including, but not limited to):
Attorneys

Auto Repair

Chiropractors

Counseling / Therapy

HVAC Heating and Cooling

Home Remodeling

Insurance

Pest Control

Plumbing

Software

Tutoring

and many… many… more.
We now have more than 50 clients who get hundreds of leads / sales per week.
I'm Not Saying This to Brag…



But my clients will.
But I'm also quick to point out to my clients that it's not about the customers that their PPC account got for them yesterday, it's about the customers that it will get them tomorrow.
And the good news is that we have a system in place that will ensure that will continue to happen.
Until this year (2017), all of these step-by-step videos, spreadsheets, checklists and procedures were just for me and my team.
They were hidden in my computer and unless you knew my password, they were not seen by anyone else.
They were my guides, my tools, my bible.
Prime PPC Management



But just this year we decided to make another BIG change.
We decided to take it all and put it online…
EVERYTHING…
… and make it available to other PPC campaign owners and managers to not only show them what could be done to make their clients / company more money, but HOW to do it.
We're calling it "Prime PPC Managment". Because that's exactly what it is: An essential PPC management tool for those with PPC campaigns.
As a Prime PPC member, you get it all… what to do… how to do it… and the tools to do it with.
And it's not just a bunch of outdated blog documents that you have to sort through.
We release 1 new step-by-step video tutorial each and every week. A video that you can literally watch AND duplicate the techniques in your own PPC account in just minutes.
But there are already a few in the vault that are waiting for you just as soon as you join including…
The #1 Thing You Need To Ensure Is Happening In Your PPC Campaigns
5 Settings That Can DRASTICALLY Change Your PPC Account Overnight
How To Increase Conversions The First Month
Our PPC Campaign Setup Checklist (to Make Sure You Didn't Miss Anything)
… and that's just a few of them!
These video tutorials are designed to help you correct any mistakes that you may already have in your PPC account and to get you set up for the long road ahead where you'll receive the HUGE tips that will take your PPC campaign to the next level.
And by joining today, you can have immediate access to these videos, our checklists, spreadsheets, tools that we use and more. All for just $1.
That's correct. Just $1.
But that's not all…
Monthly "What's New" Updates



As a Prime PPC member, you get an update as to what's going on NOW in the PPC world that may affect you and what you're trying to accomplish with your PPC campaign.
Maybe it's changes in the industry, Google updates, new products, tools, releases and more.
You're on top of the industry without ever having to stop watching "Game of Thrones". I know… I know. I'm going to watch just one more episode and I'll go to bed (it's now 4am).
Not only will you get these updates, but you'll be able to let us know what you think about them and have a chance to submit some great things that you find (or that we missed).
PPC GroupThink



As a Prime PPC member, you're also getting access to our private GroupThink community.
Think of it as a mastermind group (but just with PPC people). It's all about:
Sharing what's working for you and what's not.

Sharing problems that you may need a solution for.

Asking questions that you may want answered.
So you get it all…
Access to the Prime PPC Management portal.

The Prime PPC spreadsheets, checklists and tools that we use everyday to make our jobs easier and FASTER.

Weekly Prime PPC videos. Each week, a new video will be sent to you with step-by-step instructions on how to make the correct changes to your account. And remember, these are FAST changes that you can watch on the video and make immediately.

Monthly "What's New" Updates (so you're constantly up to date with what's going on in the PPC world and so you'll know if any major changes are happening.

Access to the Prime PPC GroupThink Community (so you can get the help and support that you need no matter what the PPC problem is).
You Get It All – For a Full 7 Days – For Just $1



That's correct…
The investment today is just $1…
Now… I'm Not Stupid



Obviously I may have a reason for making an offer like this.
As I'm sure that you realized… I'm not getting rich today by selling everything for $1.
But what I do hope is that you'll find the information more than worth the price of admission and stay with us.
If you do… AWESOME!
If you don't… that's quite alright as well.
Just make sure that you cancel before your 7 days have passed and you will never be charged.
But if you do love the program (and I have a big feeling that you will), you'll automatically be renewed each month at a member rate of just $37.
AND if our prices EVER go up… you're grandfathered in at the rate that you started with.
$37. It's not a huge amount. In fact, if you were able to get one more client / customer because of each change that you make each month, that's 4 new customers a month and I'm guessing that you'd be MORE than happy to part with $37 each month for 4 new customers.
Also think about it this way. If you make just once change this month, it could bring in a couple of new customers later this month, a couple more next month, a couple the month after that and so on. So over 1 year, that single change could bring you 24 new customers (at a minimum). And that's just ONE change to your PPC campaign.

The return on your $37 investment could be MASSIVE!
In fact, let's make a deal…
If you aren't able to see a huge improvement of your PPC campaign over the first two months, I'll ASK you to cancel your membership… in fact… I'll do it myself.
That's how confident I am in what you're about to get.
So click the Add to Cart button below and let's get started….
See you in the members area,
Mike Mancini
Founder of PPCVideoTraining.com
P.S. This offer won't be available for long and when it disappears it will be gone for awhile.
So join right now (before you forget) and while this offer is still up.
P.P.S. If you're still unsure, here's what some other people have to say about our training… (and me):
"I am an attorney and have advertised extensively for 15 years spending hundreds of thousands of dollars. With Mike, the results have been outstanding. My costs have gone down and my business has dramatically increased. You simply can't get any better."

Paul P. – Ohio – Attorney
"Mike knows how to provide clear actionable recommendations that we were able to put to use immediately. He skillfully keeps his training focused and productive. If you are not getting the results you expect , I'd recommend Mike."

Dave T. – Minneapolis, MN – Educational Business
"Highly recommend! The training they gave me has been instrumental in our overall business development. They are fabulous and well worth the small investment to help take your business to the next level."
Sharlene D. – Chanhassen, MN – Insurance Business
"I just wanted to say THANK YOU for your help with my business. Because of Google searches, I have gotten at least 5 new clients in the past 2 weeks. I am now at the point of being full with my client load (for now at least!) and am considering hiring 1-2 employees. Thanks so much — one of the best decisions I made for marketing my business."
Rachel L. – Therapy Business
"I strongly recommend you consider Mike's training when you want to elevate your business' Internet presence."
Chuck J. – Training Business
"Just a note. Excellent job, I have been getting a lot of leads." – (I had to include this one as I thought it was VERY funny. Jon is a man of few words).
Jon H. – Pest Control Business
"Mike really knows his stuff and will give it to you straight. There's no need to worry about being "sold" and it's worth the time to learn from him to help grow your business."
Jesse M. – Real Estate Business
Thank you all for sending me these great testimonials. It really does make me proud of what we do.
I can't wait for you to feel like these other people do.
Join them, and the rest of the community today and become a success story.