Welcome To "The PPC Profit System – PPC Video Training"
"Regardless of whether you already have a website, an unusable website, or don't even have a website at all, you too can grow your business online with Google Adwords PPC marketing. It can be affordable, profitable, and easy…with the right training."
– Mike Mancini – Founder of PPC Video Training.com

Google Adwords Pay Per Click Marketing (or Search Marketing) Can Help You:
Get New Clients For Your Business Each & EVERY day
People are looking for you RIGHT NOW! Are you being found? (Watch the video>>>)
Start a NEW Business or Build Up An Existing One
There is no FASTER way to build up a new business than being able to get new customers in minutes. (Watch the video to the right >>>)
Measure Your Marketing
Most business owners have little to no idea if their marketing is working… AND can prove it. With PPC marketing, you can measure this. (Really, just click on the video to the right >>>)
Ever Heard or Said One of the Following Statements About Google Adwords Marketing?
I've tried Pay Per Click (PPC) marketing before and it didn't work!
Google Adwords is too expensive to sell my types of products or services.
PPC advertising doesn't work with my type of business?
My website is so poor that I can't advertise to it. I need to build a new one first.
I can't advertise online because I don't have a website.
I don't have a big enough budget to advertise with pay per click marketing.
I can show you a solution to ALL of these problems, and show you actual client reports of small businesses where PPC (pay per click marketing) is the BIGGEST source of NEW business.
Not Only Do You Need Guidance…You Need Tools. You Also Get Our Tools Free!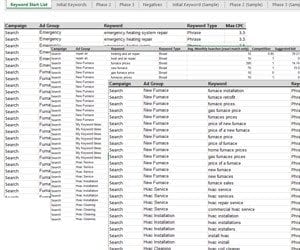 You can't prepare your campaign correctly without being able to compile your keyword lists, organize your groups and then have it all available to upload instantly to Google Adwords through their software. These Microsoft Excel spreadsheets will help you do that… and of course we do walk you through EXACTLY how to use them.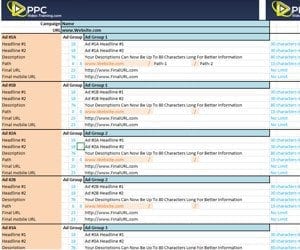 This is the exact same tool that we use to create hundreds of ads every week. This Microsoft Excel spreadsheet is current for Google's New Expanded Ads and once you've crafted all of your ads, you can literally copy and paste them into Google Adwords Editor (which we show you how to use) for uploading in seconds.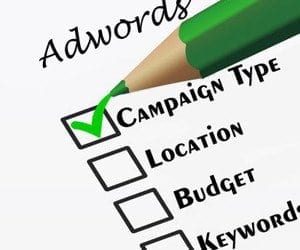 When we are setting up a new campaign, this is the EXACT PDF checklist that we use each time to make sure that we go through the correct progression and so that we don't leave any crucial steps out. This is a MUST HAVE.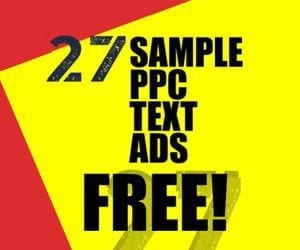 These are current and SUCCESSFUL ads that we have chosen from different businesses in different industries. These ads (in a PDF form) will help give you some ideas of what is working. They are meant to be some inspiration and give you some great ideas of how to write your ads.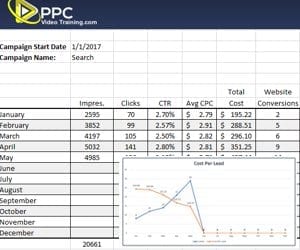 Yes, you can track all of the statistics that you need to in Google Adwords. However, if you just enter in a few numbers each month, it can help you decide where you need to focus your efforts to keep improving your campaign. Your setup is just step 1. This is where your online business can TAKE OFF.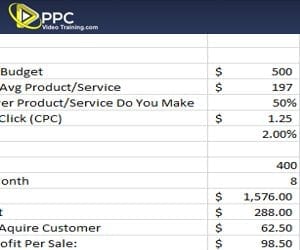 This takes a number of factors into account when trying to decide if your advertising will be profitable and will help show you your break even point for your online advertising and let you know when it's working.
Video is the EASIEST Way to Learn How to Setup & Manage your Google Adwords Campaigns.
Here are some other great benefits…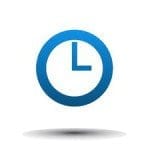 Lifetime Access to the Course
Once you purchase a course, you'll have access for life. You will have the freedom to learn at your own pace.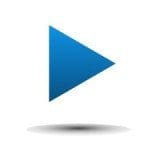 More than 40 HD Video Tutorials
Every lesson is a video you can pause so you can watch, pause, do, watch, pause, do, etc.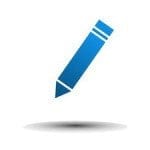 Transcriptions For Every Video
Sometimes you're not in a place where you can stream video. In those cases, we have full transcriptions below every lesson.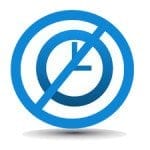 SPEEDY Tutorials
There's nothing worse than having to watch a 45 minute video and the first 35 are fluff that have nothing to do with the task at hand. All tutorials are 10 minutes or less so that you can do them when you have time and not have to carve out 3 hours a day.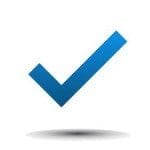 You Get EVERYTHING on Day 1
Some people work faster, some people work slower. It's your choice. If you want to go through 10 videos on the first day (because that's the only time you have in the next week), that's your choice. You get all the information immediately.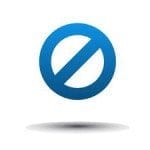 No Guessing!
Too many courses show you ideas of what to do, but don't show you EXACTLY how to do it. There's no guessing here. You watch us… we do it… you then go and do it.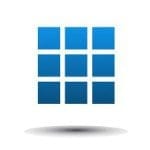 Multiple Tools and Spreadsheets
These are tools that WE use everyday (really) when we're working on our campaigns or those of our clients. These are downloadable and yours to use and keep.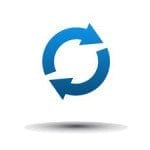 Lifetime Updates

The first time we are offering this course is January of 2017. So the tutorials are current and up to date. When technology or tools change, we will update the tutorials & let you know about it.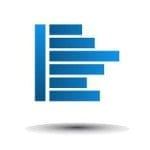 Course Monitor
Rather than wondering how long you have left before you finish the course, our course monitor will let you know exactly. As you check off lessons, it is updated.
Check Out These Case Studies?
And all of this comes with a 30-Day Money Back Guarantee
If for ANY reason you're not completely satisfied in the first 30 days, simply notify our support team (before 11:59pm CST on the 30th day after purchase) and we will refund the entire purchase price back to you.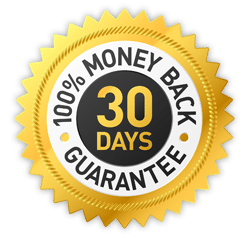 We not only want you to be extremely happy with your purchase, we give you the option to let us know what you think of the course as you go through it. We can update modules VERY quickly. If something is wrong… we're committed to fixing it and making it right (and doing it immediately).
This is not a fly by night venture for us. This is a long-term commitment. If YOU'RE not happy… WE'RE not happy!
Learn PPC Marketing With More Than 40 High Definition Video Tutorials Like These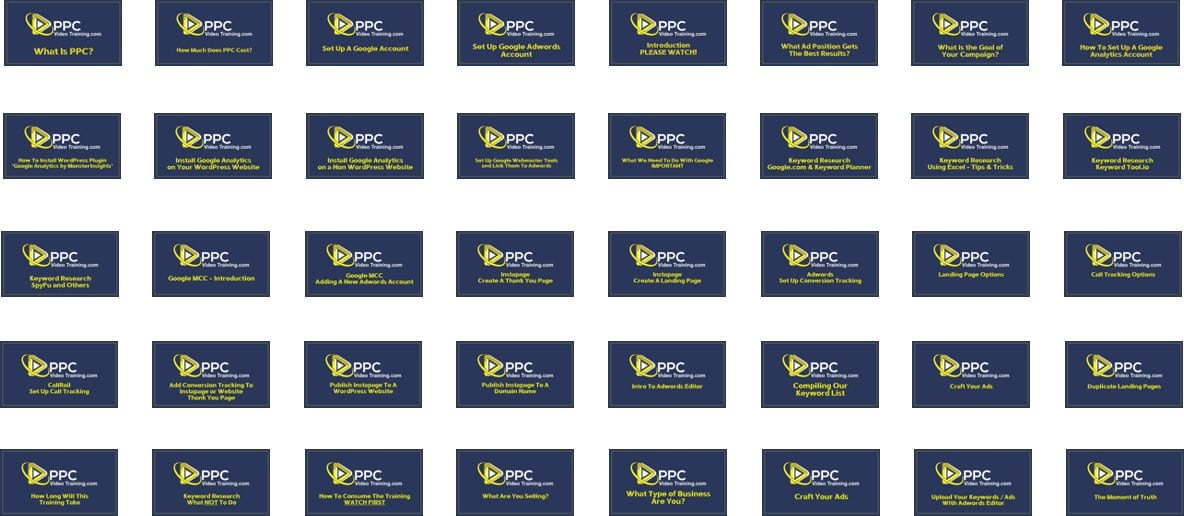 Get Access To The PPC Profit System Today
You Get Immediate Access To All Of The Training, Materials and Bonuses.
Here's What Others Have To Say…



"I am an attorney and have advertised extensively for 15 years spending hundreds of thousands of dollars. With Mike, the results have been outstanding. My costs have gone down and my business has dramatically increased. You simply can't get any better."

Paul P. – Ohio – Attorney
"Mike knows how to provide clear actionable recommendations that we were able to put to use immediately. He skillfully keeps his training focused and productive. If you are not getting the results you expect , I'd recommend Mike."

Dave T. – Minneapolis, MN – Educational Business
"Highly recommend! The training they gave me has been instrumental in our overall business development. They are fabulous and well worth the small investment to help take your business to the next level."
Sharlene D. – Chanhassen, MN – Insurance Business
"I just wanted to say THANK YOU for your help with my business. Because of Google searches, I have gotten at least 5 new clients in the past 2 weeks. I am now at the point of being full with my client load (for now at least!) and am considering hiring 1-2 employees. Thanks so much — one of the best decisions I made for marketing my business."
Rachel L. – Therapy Business
"I strongly recommend you consider Mike's training when you want to elevate your business' Internet presence."
Chuck J. – Training Business
"Just a note. Excellent job, I have been getting a lot of leads." – (I had to include this one as I thought it was VERY funny. Jon is a man of few words).
Jon H. – Pest Control Business
"Mike really knows his stuff and will give it to you straight. There's no need to worry about being "sold" and it's worth the time to learn from him to help grow your business."
Jesse M. – Real Estate Business
Learn From PPC Video Training.com Today!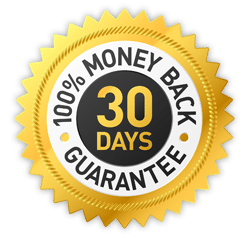 We're so sure that you'll get the value out of our PPC training that we offer a full 30-Day Money Back Guarantee. If you (for ANY reason) don't think the training is right for you (within the first 30 days from purchase), we will refund the entire purchase price.
And… if you decide to try our PPC training course and you don't like it, you can keep all of the bonus materials for free. Worst case scenario, you get some great tools to use.


Want To Learn More About Mike?



Here's a bit more about Mike and his background.
Here's how a washed up ex-hockey player started a small t-shirt website (with just 12 t-shirts) and grew that business to the point where he had more than 300 products and was selling to more than 90 countries around the world (in just 6 months)…all by using Pay Per Click marketing.
Click Here To Read More About Mike
These Are Just SOME of The Types of Companies That Use Our Training
• Attorneys
• Auto Repair
• Chiropractors
• Counseling
• Divorce Mediation
• Floor Refinishing
• Heating and Cooling
• Home Remodeling
• Hot Tub Repair
• Insurance
• Landscaping
• Medical Training
• Pest Control
• Plastics Manufacturer
• Sewer Repair
• Software
• Staffing
• Telecommunications
• Tutoring
• And Many… Many… More.
Here Are Some Frequently Asked Questions We Get About Our Training?
How Long Is The Training?
There are presently more than 40 High-Definition videos inside the training units and more are being added all the time. Our training is designed to get you through it as quickly as possible without all of the filling.
I can't tell you how long it will take you personally, but I can tell you that as of right now (January 2017), there are more than 3 hours of videos. But believe me when I say, all 3 hours are training and nothing else (no fluff).
How Much Is The Training?
The PPC Profit System training course price is a one-time fee of $197. Most other training courses on this subject will cost you a minimum of $1000.
Our goal was to give you an unbelievable value so that you can tell others about our training. We don't know how long the price will be this low, so act now.
How Long Will The Training Take Me?
That's a tricky question because some people are faster and some will take a bit longer. With that said, all of the training videos are designed to get you through it as quickly as possible. We don't waste time.
Almost every one of the training videos are less than 10 minutes each. This makes the tasks short, easy and shows you constant progress.
Is There a Guarantee?
Yes, there is a 30-Day money back guarantee. If for any reason you're unhappy with the training, simply notify us by 11:59pm (CST) on the 30th day and we will refund 100% of your purchase price.
If you're not happy… we're not happy. But please let us know why so that we can fix it.
What Makes You A PPC Expert?
That's a great question for anyone purchasing ANY type of course.
I've personally been using Google Adwords since 2005. I built my last company (an online t-shirt business) to the point where I sold products to 90 countries around the world in just 6 months by using Google Adwords PPC. I sold that company in 2013.

I'm also a Certified Partner for Google Adwords (yes, I had to take some exams).
I also own a PPC Agency that manages dozens of PPC accounts for my clients on a daily basis. I live and breathe PPC each and every day.
But I'm a Small Business. Will This Still Work For Me?
This training is FOR the small business owner.
As the owner of a PPC marketing agency, I've run into hundreds of business owners who either can't afford the PPC setup fee, can't afford the minimum ad spend, or don't want to sign a year long contract with a PPC firm. And even if they could, they wanted to OWN their PPC account and be able to control it.
That's the main reason I built this course. It's for that small business owner who wants to use PPC to build their business and control it. It's for those who don't have MONSTER budgets to spend. It's for those who WANT to learn about PPC but want it simplified. It's for the Small Business Owner.
I've Tried Adwords & It Didn't Work. What's Different About This?
I hear this from a LOT of people. They received one of those coupons from Google where they get $100 in credit if they spend $25.
99.9% of the time, the problem is in the campaign setup. If you don't set your campaign up correctly, you're throwing your money away (and that coupon as well).
There are so many things that go into proper PPC account setup that it's easy to overlook the most important aspects. Our training makes sure that doesn't happen.
It's Too Expensive To Advertise My Business with PPC

And I would say this. I used PPC to sell t-shirts where I was just making a few dollars of profit per item. And I was wildly successful with it.
Almost ANY type of business can be profitable with PPC as long as the campaign in set up and managed correctly. If you're selling one 50 cent widget, I would say that PPC may not be for you. But if you're selling hundreds of those widgets with every order, PPC can work.
I manage profitable PPC campaigns with services and products starting at t-shirts and going up to multi-million dollar software products. Service businesses are my favorites.
Will PPC Work with My Type of Business
PPC can work with ALL types of businesses.
PPC can work with eCommerce businesses (where you add a product to an online cart and pay for it online), product businesses (don't have products they can sell online… think of purchasing a car or real estate), and service businesses (these are my favorite).
Our training shows you how to set up a campaign for each one. It doesn't even matter if you have a website or not (I'm not kidding). We can show you how to promote your business online with pay per click marketing.
Do I Need a Website To Use PPC?

Absolutely NOT.
We've had clients come to us without websites or websites that were so poorly done, we couldn't use them.
To sell online, you need to have a place to showcase your products / service. Even if you don't have a website, we can show you how you can promote yourself with the greatest of ease (quick) and with a MINIMAL cost (less than $50).
Our training walks you through all of this.

If you have ANY other questions, don't hesitate to send them to Support@PPCVideoTraining.com.